About Hi-SPAN Ltd.
History
Established in 1962, Hi-Span has 55 years experience within the construction industry and has been at the forefront of design and development of cold rolled products.
Continuous capital investment has enabled Hi-Span to enhance its position as one of the UK's leading suppliers of cold rolled products. This investment has allowed Hi-Span to not only purchase 'cutting edge' machinery but also develop a growing number of product ranges and investigate the introduction of new cold rolled systems.
Design
With 55 years experience within the construction industry Hi-Span has been at the forefront of design and development of cold rolled products. An established Research and Development committee continually strive to improve and update the Hi-Span range of products and services. This together with a fully comprehensive Technical Helpdesk of four experienced designers on hand to answer your queries, gives our clients the most economic solutions to cold rolled design. Contact technical@hi-span.com or telephone 01953 603081 to order your free design suite or for further information from the Technical Helpdesk.
Bespoke Sections
For the past 15 years Hi-Span as well as enhancing our existing product range has introduced a Bespoke Section service. 'Z' 'C' and Eaves sections can be produced (within certain guidelines) to customer's specific dimensions. In addition we have the capability of blanking and punching wide coil (1.0-3.0mm gauges) and press-breaking profiles up to 4.000m in length to specific customer orders. On all sections, hole patterns can be punched to order and can be of varying size depending on the specification.
Blanking cut lengths from wide coil is a very cost effective method of production and as a result we can offer very competitive prices on these products. Please conatct the Sales team using our Enquiry Form or telephone 01953 603081 for further information.
Detailing & Ordering
Our own Hi-Detail software is available free of charge and is specifically aimed at clients who do not use the 3D CAD detailing packages. Hi-Detail has been designed to be exceptionally user friendly and allows the user to detail our range of sections and accessories, which can then be emailed directly to us. A CAM data file is then generated and fed directly into the manufacturing system to further reduce customers' lead times.

Hi-Span cold rolled sections are also available through the 3D detailing packages Tekla and Graitec. Please contact the Sales team on sales@hi-span.com or telephone 01953 603081 for further information.
Quality, Services & CE Marking
Hi-Span has earned a deserved reputation within the industry for its excellent personal service. Whilst satisfying the requirements of ISO 9001, Hi-Span Ltd has implemented Factory Production Control system B and the category of Execution Class 4 to apply due dilligence to the necessary requirements of BS EN 1090-1, enabling Hi-Span Ltd to CE mark components for use in structures in compliance with the Construction Products Regulation.


Sustainability
As members of the BCSA Sustainability Charter, Hi-Span is committed to supporting and furthering it's sustainable development throughout all departments and business activities. Steel is 100% recyclable. Use of recycled steel does not compromise the quality of new steel produced from it. By addressing key issues such as CO2 emissions, product design, recycling of unwanted waste materials and prudent use of all resources, we intend to remain committed to effectively and responsibly managing our environmental and health and safety arrangements.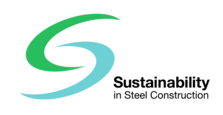 Knowledge Base